All-On-4 Dental Implants Near You
At Northern Horizon Dental Innisfil, we are dedicated to providing our patients with various solutions to missing teeth. Every patient has unique needs and wants, and we work hard to find the right solution for all of our patients. Our practice offers all-on-4 dental implants in Innisfil to our patients as a high-quality, innovative solution to traditional dentures.
What Are All-On-4 Dental Implants?
All-on-4 dental implants are used to replace all of the teeth in your lower and upper arches. They are full-mouth dental implants consisting of four dental implants placed either in the lower or upper jaw. Each of these implants supports and secures a full arch of non-removable false teeth. With this dental procedure, patients only need four dental implants and can also benefit from:
A close replica of natural teeth
An affordable solution
No loss of chewing function
No need for removal for meals
An effective long-term solution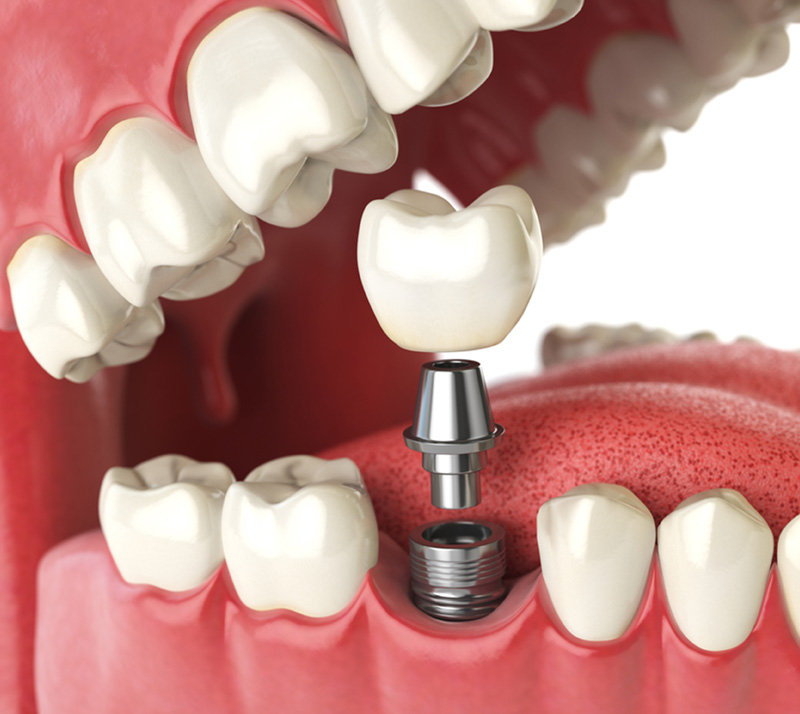 What is the Process for Receiving All-On-4 Dental Implants?
If you're interested in all-on-4 dental implants near you, the first step is to book a consultation with one of our dentists to discuss your goals and get a thorough evaluation of your teeth and gums. If it is determined that this procedure is suitable for you, our team will take diagnostic images to help understand your mouth structure and design a personalized treatment plan.
After your plan has been created, you will return to our office for dental implant surgery, where four small posts will be placed into either your upper or lower jawbone. These posts will be used to secure your dentures. You will need a few weeks to heal before we place your permanent dental bridge. Once placed, your fully secured denture will give you a strong bite and natural look.
Looking After Your New Implants
Your dentures require the same attention and regular care that your natural teeth did, including regular flossing and brushing and routine cleanings and check-ups at our dental office. Dentures are more fragile than natural teeth, so take care to use a soft toothbrush and mild soap or denture paste when brushing.
Searching for All-On-4 Dental Implants Near You?
Our team at Northern Horizon Dental Innisfil values your oral health and comfort. We offer all-on-4 dental implants in Innisfil. Please contact our office today to book a consultation if you're interested in receiving all-on-4 dental implants near you!